Eric Dahl is from Seattle and his songs are sometimes moody and filled with rainswept imagery, but his roots reach to the sundrenched orchards of Chelan County and farther east to the Palouse and Colville where he was born.  His earliest songs range from existence-questioning meditations with an urban outlook to celebrations of working people, their towns and farms.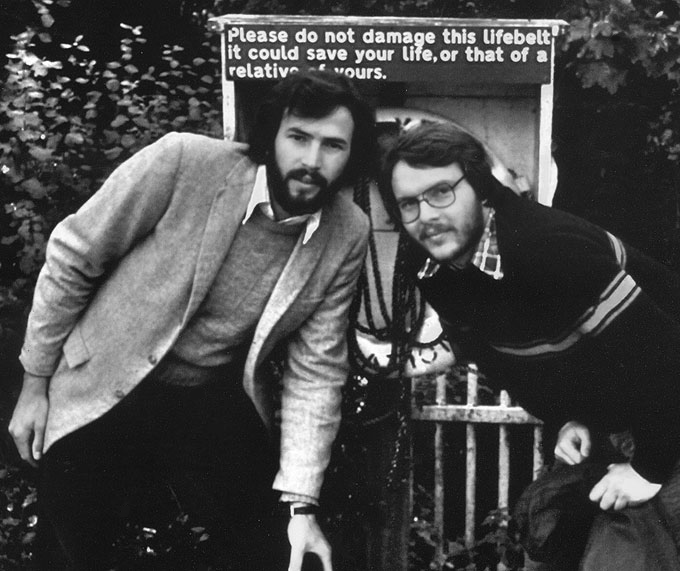 Eric and his brother Chris in England, 1977
A love of the language of storytelling and poetry took Eric to Oxford where he studied medieval literature and was awarded the Isis Poetry Prize.  Returning to the Northwest, he drifted from the Suzzallo Library to singing in Seattle bars.  After solo acoustic experiments and DIY collections on a 4-track, he found his way to the studio of John Hawk and produced his first CD.  This first collection of songs was written in ten days (Knack for Negligence) with imagery from both sides of the state, the rural wheat and orchard lands to the east and the blurry haze of the urban Puget Sound region.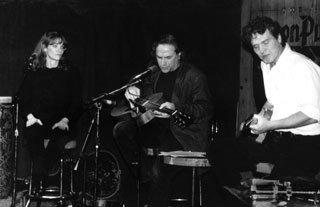 Austin with Terry Martin and John Hawk, 1999
Eric moved to Austin in 1997 and his second CD, Whatever the Jungle, shows an immediate influence of the Texas landscape and its musicians, though mixed with west coast elements in songs like Tulare about Highway 101 in California or a brooding reminiscence of Vietnam (Thunder) set in his home town. The title song is his first about Texas with images of dry lightning, street dancing and Doppler radar.  Another song, Season of Drought, pictures the impact of a harsh climate and the efforts of people ranging from water witches to believers praying along the dry bed of the Blanco River.
He continued to perform and record in Austin, and his third CD, Live By Your Word comes from a time of continuous exploration with song types. His friendship with Grammy drummer Ernie Durawa explains the variety of rhythmic styles that informs this writing, and Durawa brought in other Austin artists for performances and recordings. The third CD features musicians you might hear in venues down South Congress, on Sixth Street, along Red River or after a late night drive up South Lamar.    
Eric wrote, performed and recorded more than 30 new songs in Austin during a three-year period before moving to Athens, Georgia.  The studio recording sessions with his Texas band were meant to create sketches of the new songs as they were brought to life in live performance.  The 12 songs chosen from these tracks for his third CD, Live By Your Word, were mixed later in Athens by Grammy nominated studio engineer John Keane.  In Georgia, Dahl has continued his exploration of Americana sources and creative streams.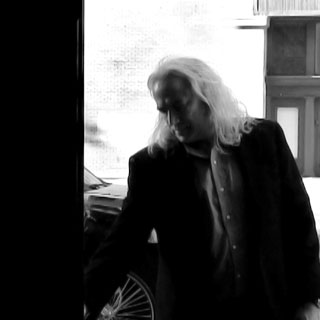 Eric in Seattle, 2010