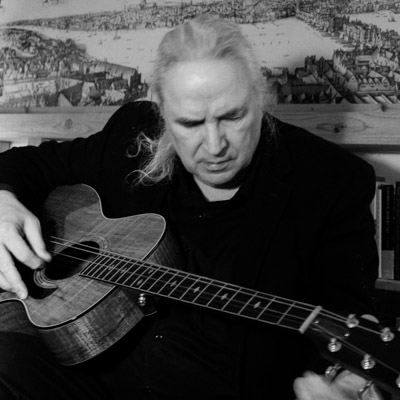 Eric Dahl
Eric Dahl is a songwriter with ties to the state of Washington on both sides of the Cascade mountains. He was born in Colville in the northeastern corner of the state. His father was a teacher from Spokane who soon moved with his family to western Washington. Dahl's mother is a native of Leavenworth with relatives in the Wenatchee Valley. Eric grew up in Kent and south Seattle, but thanks to his maternal grandfather and uncles, he worked in the Leavenworth fruit orchards and hiked from an early age in the Cascade Mountains to the high lakes. Later he studied and published poetry at Whitman College in Walla Walla, the University of Washington in Seattle, and at Oxford University where he was awarded the Isis Poetry Prize.
His first album, Knack for Negligence, was released in 1995 to acclaim in the local Seattle press. He then moved to Austin, Texas and produced the material for three more albums: Whatever the Jungle (1998), Live By Your Word (2011), and Three Pawn Shops (2022). All the songs on these albums are available to listeners free at ericdahlmusic.com.
A new collection of 10 Pacific Northwest songs, Lost Illusions, will be released on October 20, 2023.
Listen free and tell us what you think.
For a longer version of this bio visit: (Eric Dahl full bio)